---
Cathedral, Hofburg & Co.: what you absolutely have to see around the "Alter Schlachthof" in Brixen
Brixen has already a few years under its belt, not for nothing it is the oldest town in the region of Tyrol. It roots reach back to the Middle Ages, it has been the seat of prince-bishops for centuries and it still is the centre of the Eisack valley. It is obvious that this lovely town is full of cultural monuments and even more exciting stories to go with it. And as the "Alter Schlachthof" is situated right in the heart of the historic centre, you are able to start your discovery tour across Brixen right at our doorstep. Let's go…
It's just a few steps between the Schlachthaus alley and the Weißer Turm (White Tower), a 71 meter tall building from the 14th and 15th century. The "Torre Bianca" has earned its status as the landmark of Brixen and since its renovation it also houses a small museum. At roughly the same distance you will find the pharmacy museum. The theme of the museum is admittedly a bit special. Nonetheless, or even because of it, the museum's fund in the old merchant's house is highly recommendable for non-pharmacists, too.
After a few minutes on foot, about 300 meters from the "Alter Schlachthof", you will encounter one of the main sights of Brixen: the cathedral. Including the cathedral square, two distinctive pastel-yellow façade towers, Frauenkirche (Church of Our Lady), Johanneskapelle (St. John's Chapel) and cloister with frescos of South Tyrolean artists. The richly adorned interior of the basilica, which has been converted to the Baroque style in the 18th century, is only sparsely reminiscent of the former Romanesque building. A little bit farther to the southwest the Hofburg is located. The former residence of the prince-bishops houses the diocesan museum, the cathedral treasury and the Nativity scene museum.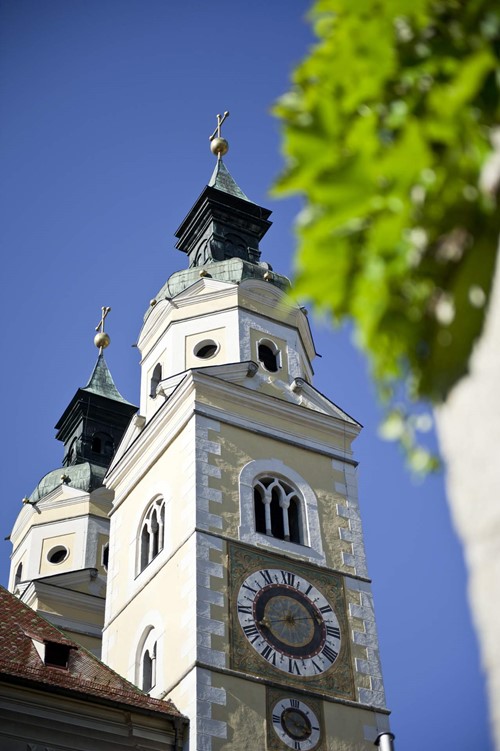 Our advice: Take your BrixenCard with you! This benefit card, which you will receive as a guest of the "Alter Schlachthof", will grant you free access to over 80 museums in the entire region of South Tyrol. In addition, you will be able to use all public means of transport as well as the Plose mountain railway and to enjoy a lot of other discounts for activities in and around Brixen.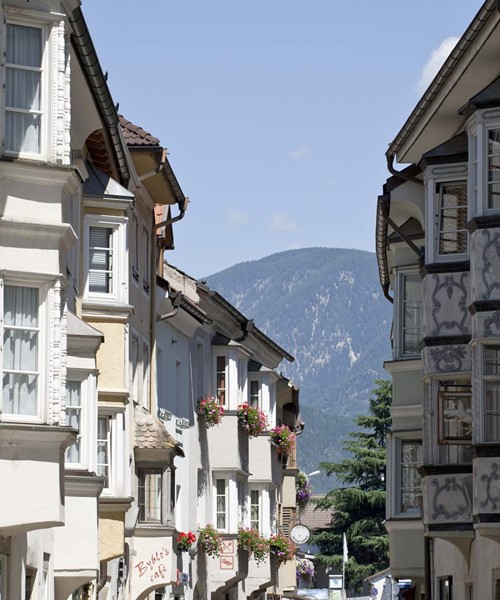 More images
---