---
Whether with a racing or walking bike, city or mountain bike: those who like to ride, like to take a break at the "Alter Schlachthof"
You are hitting the road with your trusty bicycle? Perfect! Because it doesn't matter if you are using the "Alter Schlachthof" as a starting point, a (stage) destination or spontaneous stopover, as a cyclist you surely have come to the right place. Because on one hand the venue is in close vicinity to the cycling route, while on the other you will be awaited by numerous extras, which are always worth to make a stop. And with that we don't just mean the cold Radler (beer and lemonade), the fresh vitamin drinks or the delicious appetizers, which will reinvigorate every exhausted biker.
Your bike has a flat tyre or your chain is off? Don't panic. The caravan in our guest garden is not just for decoration, but it also contains all kinds of tools for small repairs. There is also a charging station for e-bikes as well as possibilities to clean and shelter your bike. In addition, our guests will benefit from lucrative conventions with bike shops in Brixen, receive our Schlachthof map and be able to start a tour with experienced bike guides right at our doorstep.
It is not surprising that so many people choose to go on a cycling tour in and around Brixen. After all, you are able to reach (almost) everything with your bike: across the city, along the valley bottom to lovely places in the entire Eisack valley or up to the pastures and some mountain peaks. Whether for mountain bikers with a lot of strength in their legs, downhill enthusiasts or families on a cycling exploration tour – Brixen has something to offer for everyone.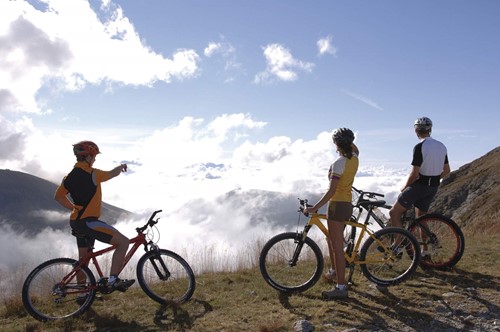 The Brenner-Bozen cycling route, which is well signposted, almost entirely asphalted and just slightly ascending and descending, directly passes by the "Alter Schlachthof". Those who like to put the pedal to the metal will find mountain bike routes in all varieties, for e.g. the Brixen round tour, the routes around the Plose mountain or up to the village of Feldthurns. Not to forget the racy single trail starting on the peak of the Plose which surely will put a smile on the face of every downhill biker.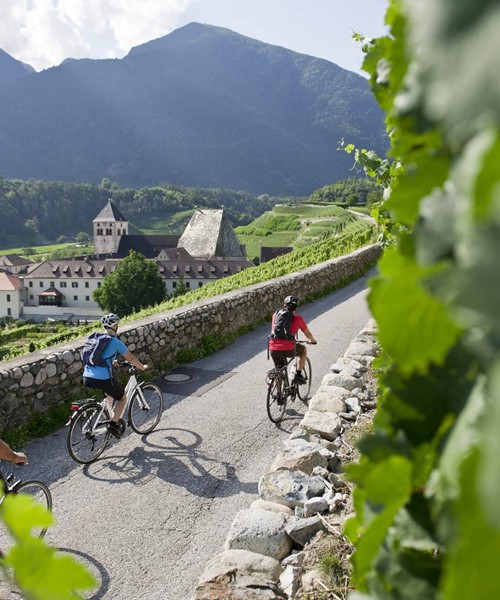 More images
---
---
---