---
Swimming, climbing, extensive shopping: around the "Alter Schlachthof" in Brixen you are left with all the opportunities
Are you a real sporting ace and do you like to be outdoors both in summer and winter? Do you love museum trips and bargain hunts which lead you from one boutique to the other? Or everything at once and something different every day? No matter how you prefer to spend your free time, Brixen has always something appropriate in store for you. Because the sports and leisure time offers are as varied as the city and the surrounding landscape. You just have to decide what to take with you today: your swimwear, big shopping bag or rope and climbing shoes.
And the best to it is that numerous leisure time activities are in close vicinity. So you just have to walk out of the "Alter Schlachthof" and do whatever you are up to. The Acquarena adventure waterpark is just about 100 meter away. Thanks to its indoor and outdoor pool, you are able to take a dip, swim some lanes and relax whenever you want. You will also find a 1,200 square meter large sauna area and fitness facilities. Right beside it, you will find the Vertikale climbing centre with top-rope and boulder routes featuring all levels of difficulty. As a guest of the "Alter Schlachthof" you will receive discounts for both facilities.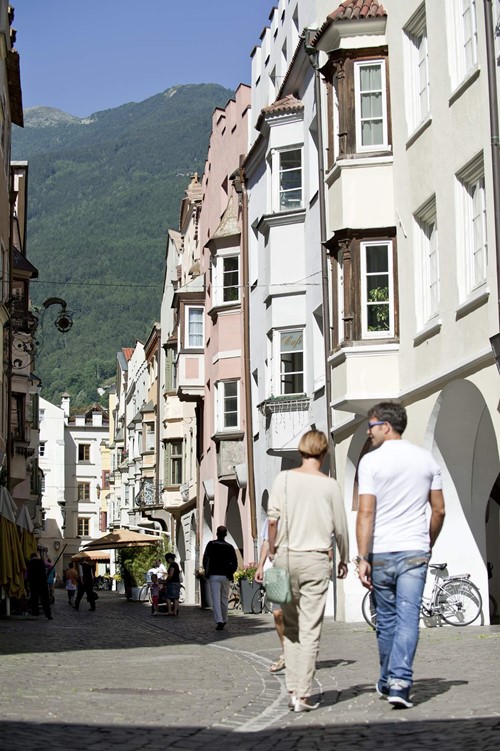 Of course you will find further gathering spots for climbing enthusiasts, water lovers and other summer and winter sports athletes around Brixen: for example the Spiluck climbing crag, the Vahrner lake, the Eisack valley cycling route, the Plose ski and adventure resort or the Rodenecker and Lüsner pastures, just to name a few.
In Brixen, you have also come to the right place if you would like to do some extensive shopping. Just a few steps away from the "Alter Schlachthof" under the arcades, at the Großer Graben and in the winding alleys of the historic centre you will find numerous lovely shops one after the other. From a sparkling ring to a jaunty Tyrolean hat, from small kitchen helpers to a sporty micro-fleece jacket, from tasty Tyrolean bacon at the traditional butcher's shop through to the best olive oil made in Italy – it becomes clear that none of your desires will be left unfulfilled. Regularly occurring street markets will round out your shopping experience in Brixen.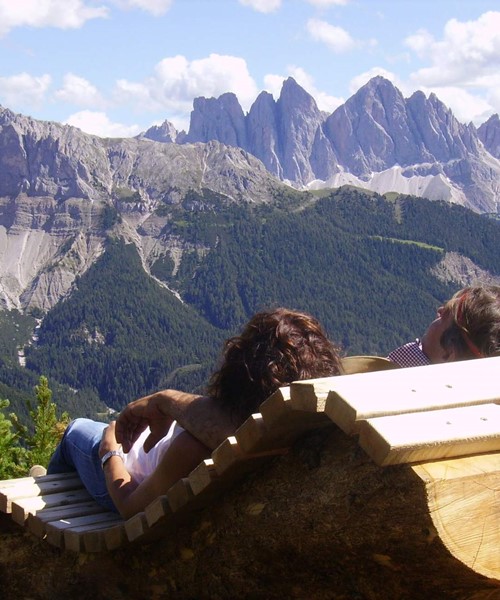 More images
---